Are you planning to organise a Harry Potter birthday party?
Welcome to MAGIC Practicum!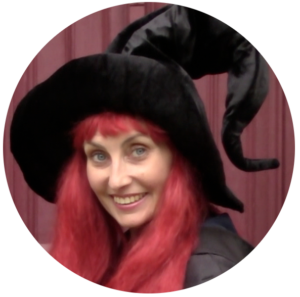 I'm Anna Yaga, a mother of two Harry Potter fans and one myself, who became an expert in Wizarding parties.
After throwing several parties for my children, I used my experience and created MAGIC Practicum – a unique party concept tailored for Harry Potter fans. My selection of Magical activities will help you set up your Harry Potter themed party in record time with minimum effort.
Is your child a fan of Harry Potter and asking for a Harry Potter birthday party?
Are you looking for activities you could organize at your party?
Do you want to spend a minimum of time preparing them?
I'm glad you are at this page, because MAGIC Practicum was created for parents like YOU!
Few parents have ready to use ideas on how they will entertain their children at their Harry Potter party. Moreover, not every parent knows how the Magical World of Harry Potter works and what makes their children so passionate about it!